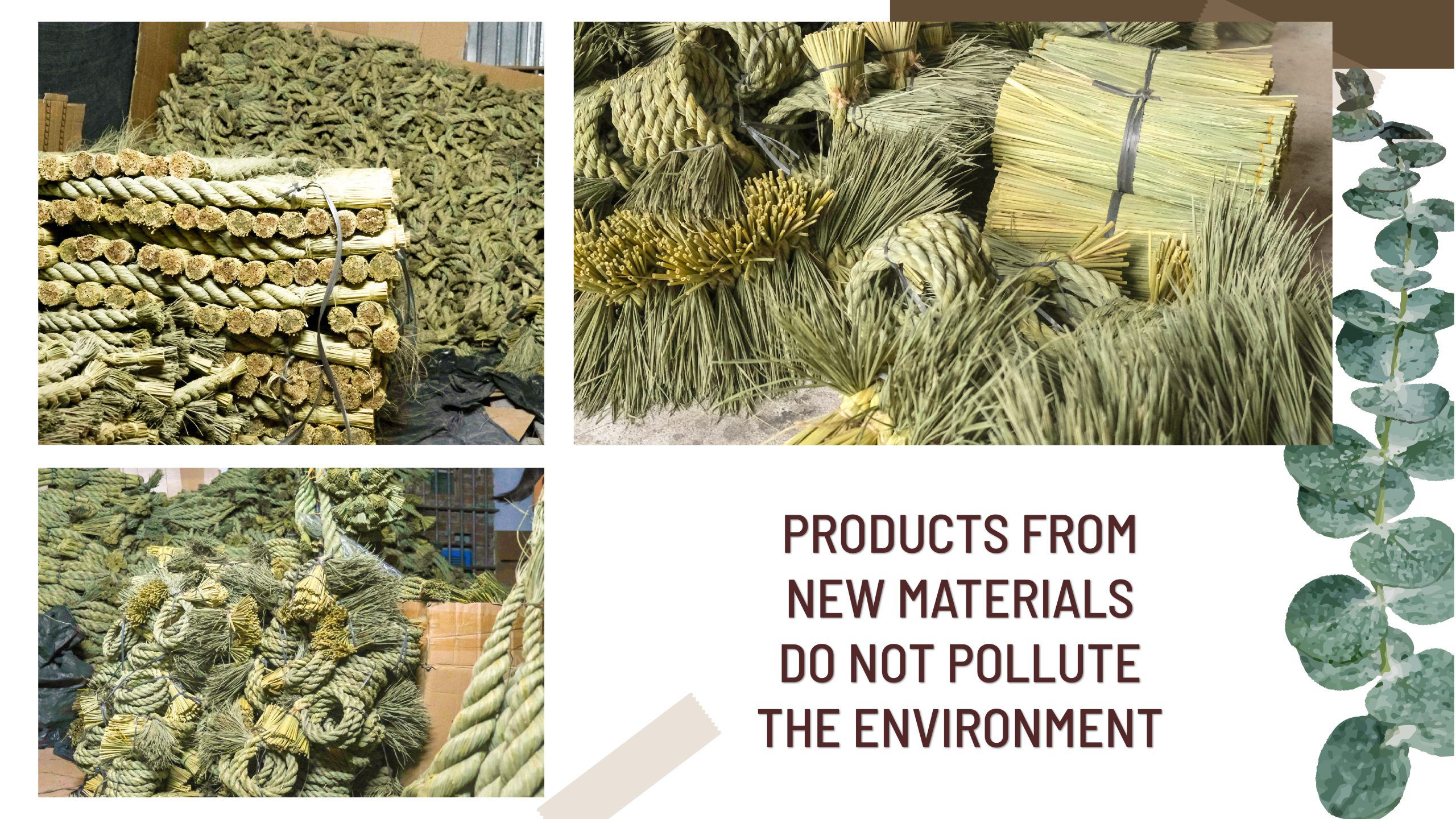 Company introduction
Introducing Kim Long Craft, a brand of Vina Kim Long Co., Ltd.
From Noi Bai International Airport, a 2.5-hour car ride will take us to the Kim Long Craft factory. Kim Long Craft is a renowned brand in the field of handicraft production, deeply rooted in the traditional cultural essence of Kim Son, Ninh Binh. The brand was established in 2012 by Vina Kim Long Co., Ltd. and has rapidly become a pioneer in Vietnam's handicraft industry.
With a skilled and experienced workforce, Kim Long Craft currently employs 30 staff members and 300 skilled artisans. Focused on training and developing skilled human resources, the company ensures high quality and dedication in every product created by the talented hands of its artisans.
The Kim Long Craft production facility spans 8000 square meters and is equipped with modern large-scale drying systems, ensuring high-quality production processes and meeting market demands. Not only meeting domestic demands, but Kim Long Craft products are also widely acclaimed in European, American, Japanese markets, and exported to various countries worldwide, showcasing reliable quality and unique artistic value.
With over 25 years of manufacturing experience, Kim Long Craft has continuously improved and innovated its technology to create diverse and unique designs. From traditional products reflecting the breath of the national culture to modern designs, Kim Long Craft demonstrates respect for and preservation of the country's traditional cultural values.
Beyond a high-quality production process, Kim Long Craft boasts a spacious product showroom where customers can comfortably select and explore products before making their purchases. The brand always prioritizes customers, committed to providing them with an excellent shopping experience and satisfying their needs for distinctive and creative products.
Over the years, Kim Long Craft has built strong partnerships with global counterparts, demonstrating its reputation and product quality on the international market.
With a commitment to delivering unique and high-quality products, Kim Long Craft has exported to various countries, primarily focusing on the United States, Europe, South Korea, and Japan. These markets demand high standards for quality and design, and Kim Long Craft has successfully met these strict requirements.
Exporting to international markets not only affirms the product's quality but also contributes actively to promoting Vietnam's traditional culture and art to the world. Kim Long Craft has become a prominent representative of Vietnam's handicraft industry on the international stage.
With its diverse designs and superior product quality, Kim Long Craft not only attracts the attention of international customers but also leaves a strong impression in the domestic market. Its unique and creative products are increasingly popular and become the top choice among domestic consumers.
With a visionary outlook, a steadfast commitment to quality, and continuous innovation, Kim Long Craft continues to develop strongly, bringing the brand to many countries and reaching new heights in the field of handicraft production in Vietnam. The sustainable development and success of Kim Long Craft not only benefit the company but also contribute to preserving and developing Vietnam's traditional handicraft culture on the global stage.